Get Ready For The 2015/16 Football Season With The Smart Betting Club's
ESSENTIAL FOOTBALL BETTING COMPENDIUM
An exclusive package featuring everything you need to know about the best tipsters, systems, strategies and brokers to maximise your football betting this season. Sign-up here to gain instant access to your copy now.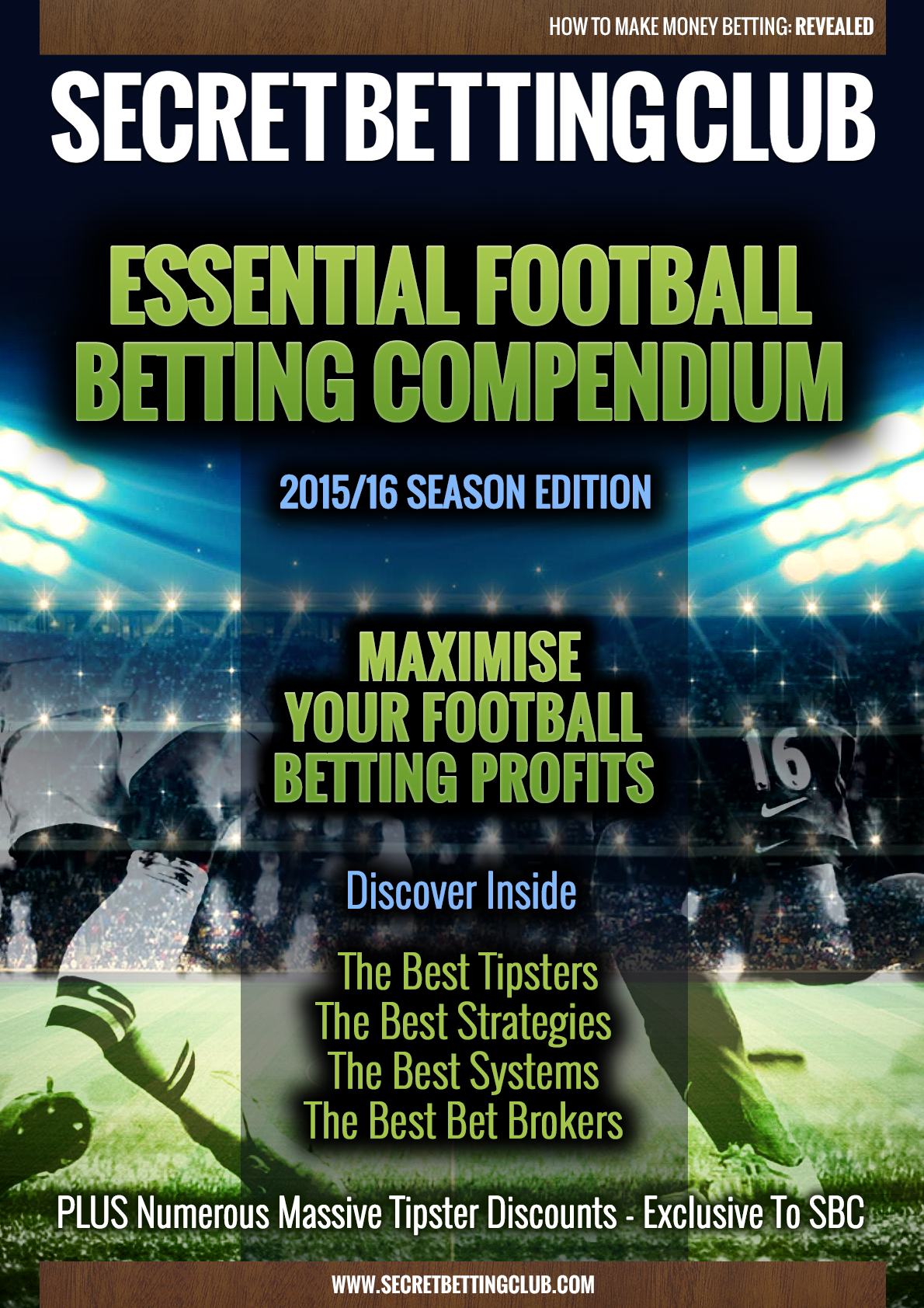 What's Inside The Essential Football Betting Compendium

Ahead of the new football season, you can now obtain our 6-Part Essential Football betting Compendium – available to Smart Betting Club members only. Here is what is inside:
1. Our review of the niche-market football tipster with 112% Betting Bank Growth from their first 2 seasons tipping.
AVAILABLE NOW
2. Our updated Fink Tank Football Guide on how to exclusively follow this profitable betting system during the 2015/16 season
AVAILABLE NOW
3. Our exclusive review of the UK licensed bet broker offering UK punters access to very competitive football odds.
AVAILABLE NOW
4. A major update on our fantastic 'Combo Tipster Report' on how you can improve and streamline your football betting returns by pooling advice from many popular tipsters.
AVAILABLE NOW
5. A special 'Football Tipster Profit Report', featuring updated tipster tables, ratings and interviews with all of the best football experts.
AVAILABLE NOW
6. Major savings deals on numerous top football tipsters all exclusively available to Smart Betting Club Members
AVAILABLE NOW
Get Instant Access Now

Subscribe Now and gain instant access to all parts of the Essential Football Betting Compendium and maximise your betting this 2015/16 season!