Discover the Best Sports Tipsters with SBC's NEW Tipster Profit Report
Honing in on the best Football (both pre-game & in-play), Tennis, Golf, Darts & Boxing Tipsters that we have reviewed since 2006, in this latest report you can explore SBC's unique ratings, rankings, analysis and best buy tables to help you find the right expert for you.
Updated to include the latest results figures for 24 top performing sports tipsters, you can also read about 2 new 'Hall of Fame' entrants including
The Tennis expert with some frankly ridiculous profit figures. If able to take all bets advised, a £2000 starting bank would grow to £13,171 after fees to our annualised profit figures. This is a top notch service with an exceptional record and one ideal for sharp punters
The in-play football tipster charging a bargain £9.99 a month to access their tips. Hitting some outstanding profit figures including bank growth of 261% in the last 12 months across all their bets. One of a new breed of tipsters supplying their in-play advice via the Telegram messaging service.
You can access this special Sports Betting Tipster Profit Report the instant you join the Smart Betting Club. Sign-up now to gain instant access.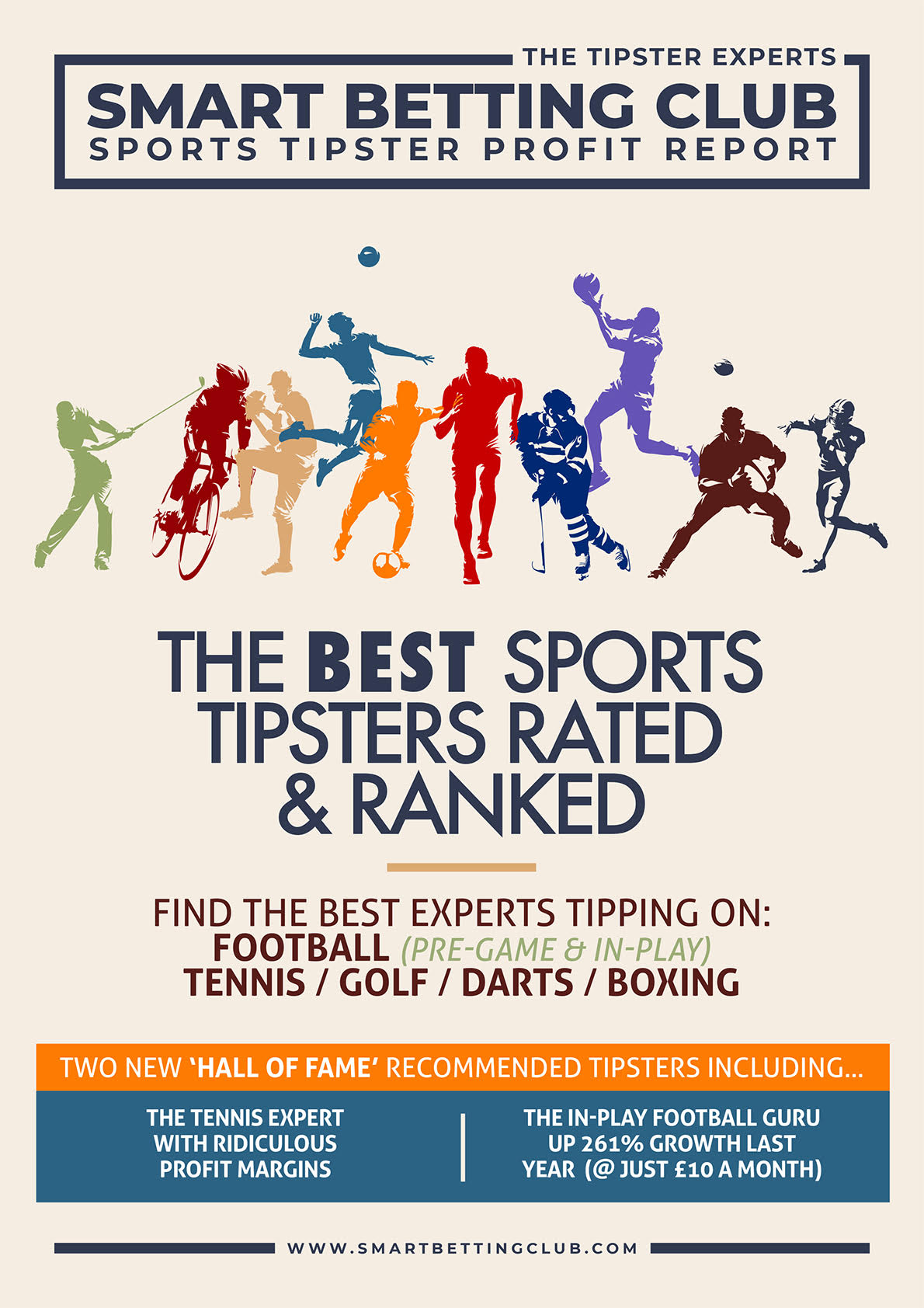 More Into Horse Racing? We Have You Covered Too!
If Horse Racing interests you, then as a Smart Betting Club member you can also access our special Horse Racing Tipster Profit Report from September 2019.
This report features our take on 34 of the best horse racing tipsters we have reviewed since 2006 and includes updated results, ratings and Hall of Fame recommendations.
Highlights inside the racing report include:
The new racing Hall of Fame entrant up more than 142 points profit so far this year
The racing expert with amazing longevity – more than 8000 tips advised and a 32% ROI to boot!
The free-to-SBC-members racing tipster posting more than 1100 points profit since 2011
The top rated racing guru with 84% betting bank growth since January.
You can access both these reports with your Smart Betting Club membership.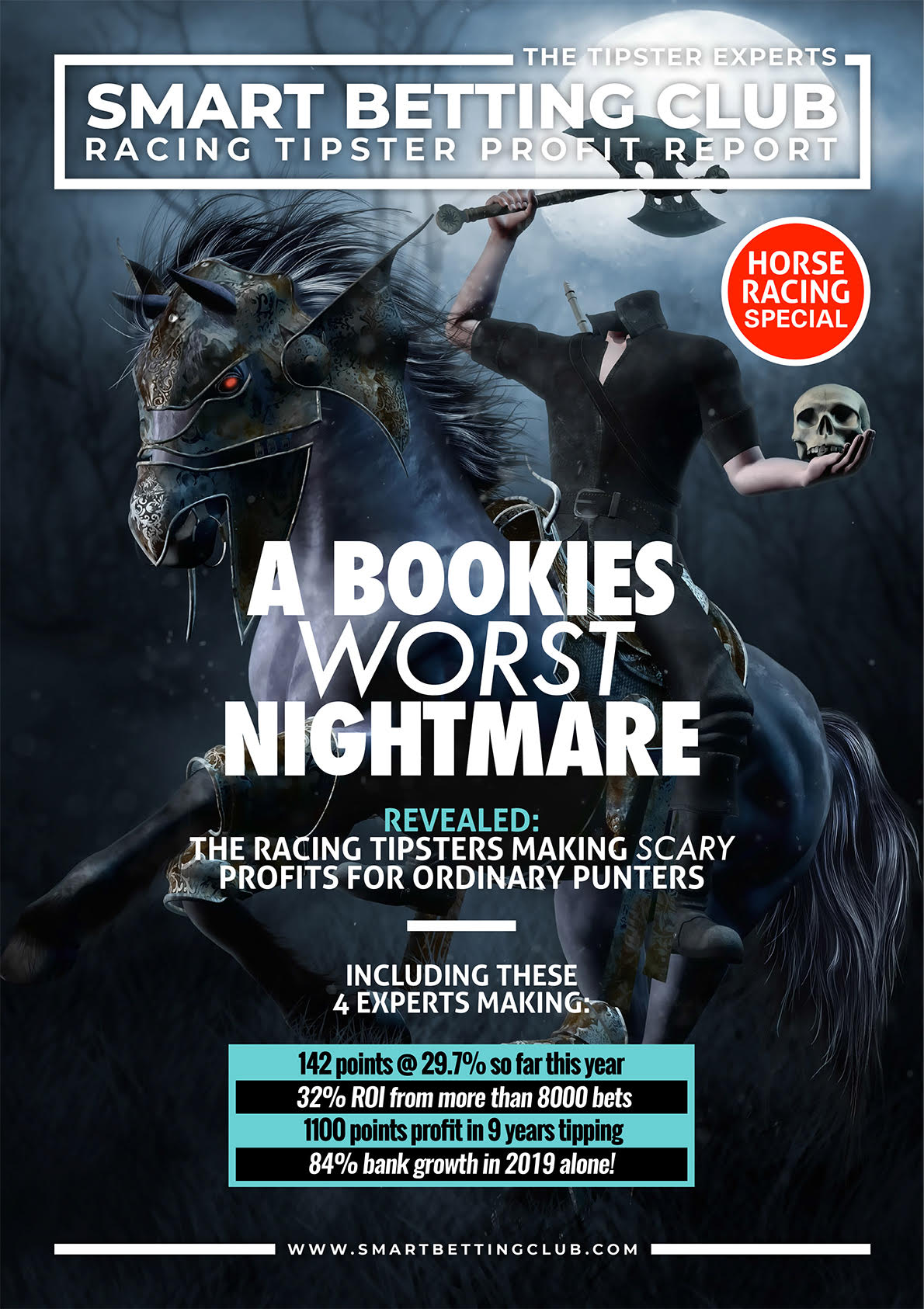 Find The Right Tipsters To Suit You!
Both the Sports Betting & Horse Racing Tipster Profit Reports are designed to help you find the very best betting tipsters – those that have proven themselves to be successful over a long period of time.
Anyone can pick a few winners every now and then but it takes REAL SKILL to beat the bookmaker over the long-term – which is exactly what this report reveals.
To help illustrate just how good the best tipsters are and to help find the right one for you, inside this report we break them down into different categories so you can easily compare:
The most profitable overall tipsters;
The best tipsters from the last 12 months only;
The best low cost tipsters;
The best free tipsters;
The best betting bank growth tipsters;
The best 'odds availability' tipsters (those that quote realistic prices);
And much more besides…
We also know that it's not just profits in theory that you want but in practice. Which is why you can also view:
The Best 'Adjusted Profits' Tipsters – Discover how each tipsters profits stand up if betting 15 to 30 minutes after a tip is supplied (ideal if you are worried about not getting the advised prices)
Unique 'Suggested Profits' Tables– Discover how much money you need to risk on each tipster to make a profit – and how much you can make if doing so. Fully tailored to each tipster to be entirely realistic.
Subscribe NOW to the Smart Betting Club and gain instant access