This week's SBC Podcast is the second part in our series that focuses on how bookmakers collect and use your data, plus the tools, software and resources to help you as a smart bettor.
You can listen to Episode 46 now via Apple / Spotify / Google / YouTube and all other major podcast directories (search Smart Betting Club)
After discussing data collection and profiling methods in our chat last week, experienced bettor and technology expert Neel Shah is back with practical advice to help your online betting. We talk about:
Virtual Private Networks (or VPNs) – how they work, the advantages, the limitations and what to look for when purchasing them
Virtual Private Servers (or VPSs) – how they are different from VPNs, who they are most likely to benefit and how they mask your personal data
Proxifiers – how you can enhance your technology (and confuse the bookmakers further!) by using additional IP addresses
Virtual Machines – how you can 'build a computer within your computer', why this can be useful and how it can be limited by your computer's power
Mobile Phones – how this staple of our daily lives could be your best weapon when battling to get bets on!
Vysor – The easy to use software that allows you to run your phone via your computer!
This chat helped me to understand the different technical tools available to serious bettors and Neel uses his experience to explain all of the terminology in layman's terms so it is easy to understand. It should provide insight to bettors of all levels and I have no doubt that the practical tips will provide you with real value in your quest for profits!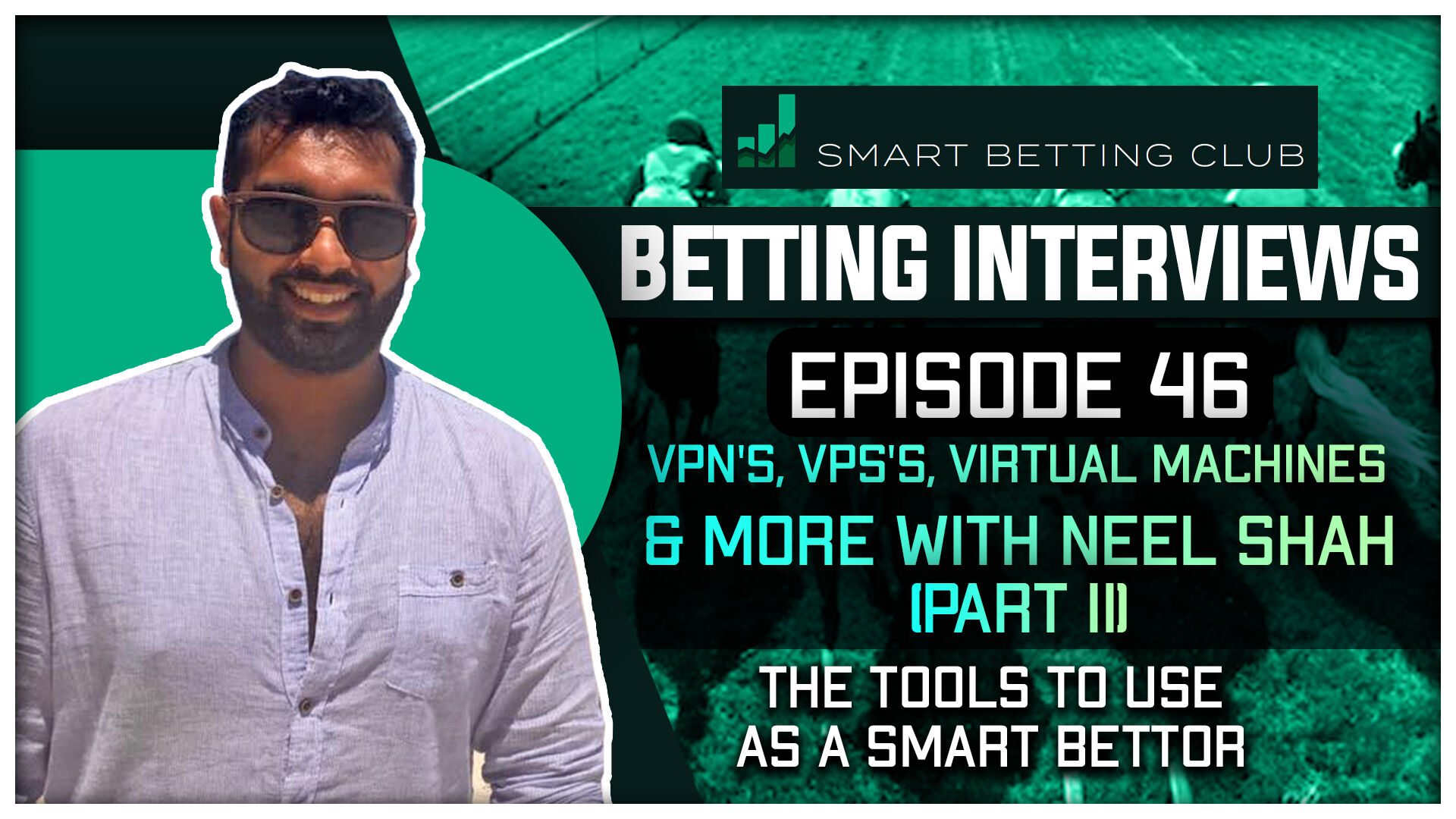 ​Check out all the episodes of the Smart Betting Club Podcast