In this latest episode I was joined by betting analyst Paul Krishnamurty to talk about his expertise in the field he is best known for – betting on politics.
With a steady stream of betting markets especially in the UK with its constant changes of leader and of course the never ending drama of the US political scene, there has never been a better time or opportunity to learn more about political betting.
With huge amounts of money traded on the exchanges and with bookmakers actively promoting their political betting markets, its an area ripe for exploitation for many a shrewd punter.
Paul is one of the best known and most informed voices in the political betting world and he shares all in this latest podcast.
You can listen to this episode now via Apple / Spotify / Google / YouTube and all other major podcast directories (search Smart Betting Club)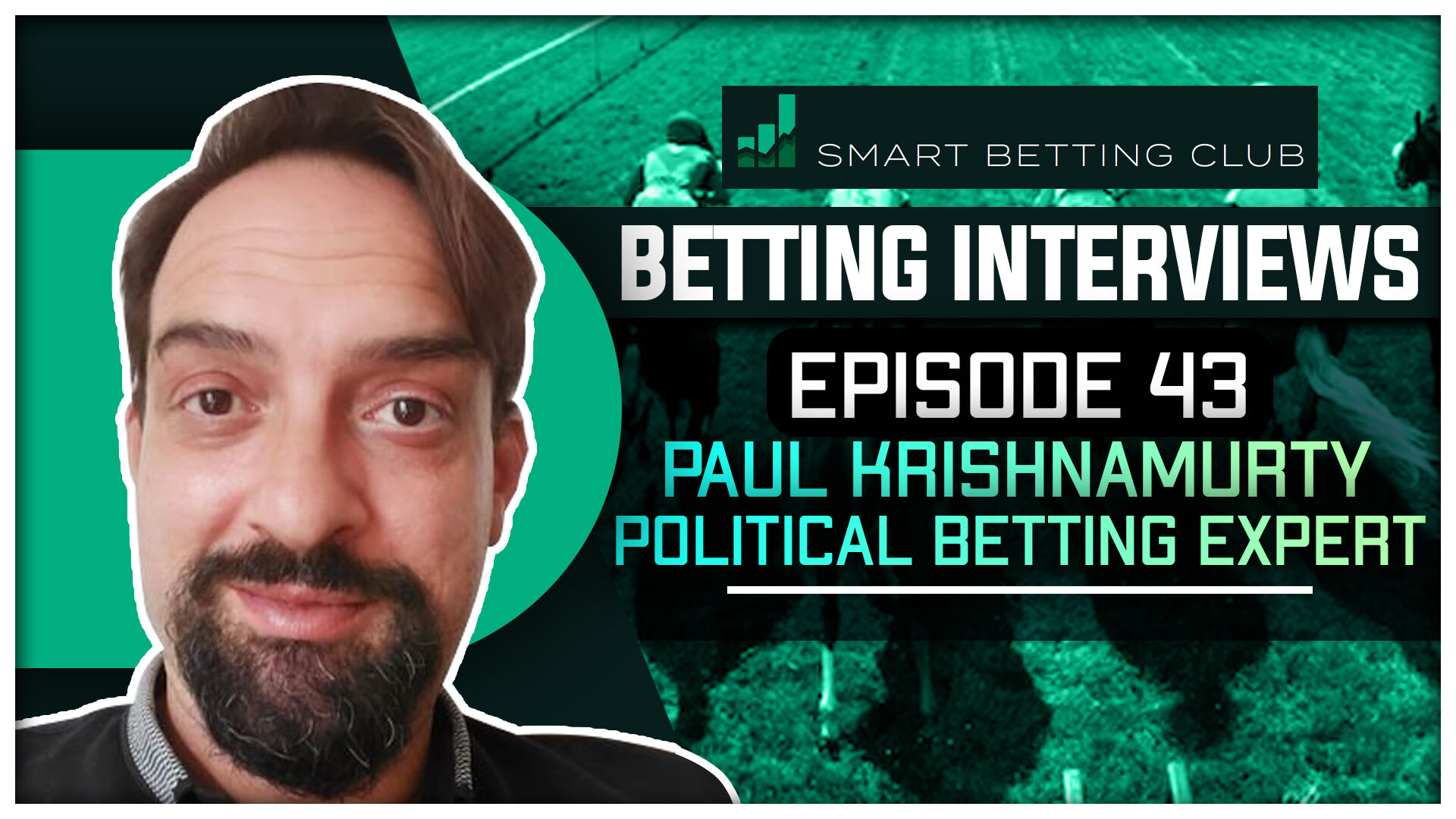 ABOUT THIS EPISODE
Armed with a degree in politics and a journalism background, Paul Krishnamurty first began betting on politics in the early 2000s' and knows what it takes to make a profit from it.
He talks about the importance of reading and understanding the polls, how the political betting markets react to developments and news plus his approach to spreading around risk by placing bets in lesser-known markets.
​
With the US 2020 election market on Betfair the biggest ever betting event and the 2024 election projected to be greater still, interest in political betting is growing with huge sums of money available to trade on the exchanges.
For those of you intrigued about betting on politics, especially given the opportunities for getting on in such big exchange-driven markets, Paul is the man to listen to when it comes to these markets.
​Check out all the episodes of the Smart Betting Club Podcast