The latest SBC Magazine – Issue 125 is out now and available for immediate download to all Smart Betting Club members.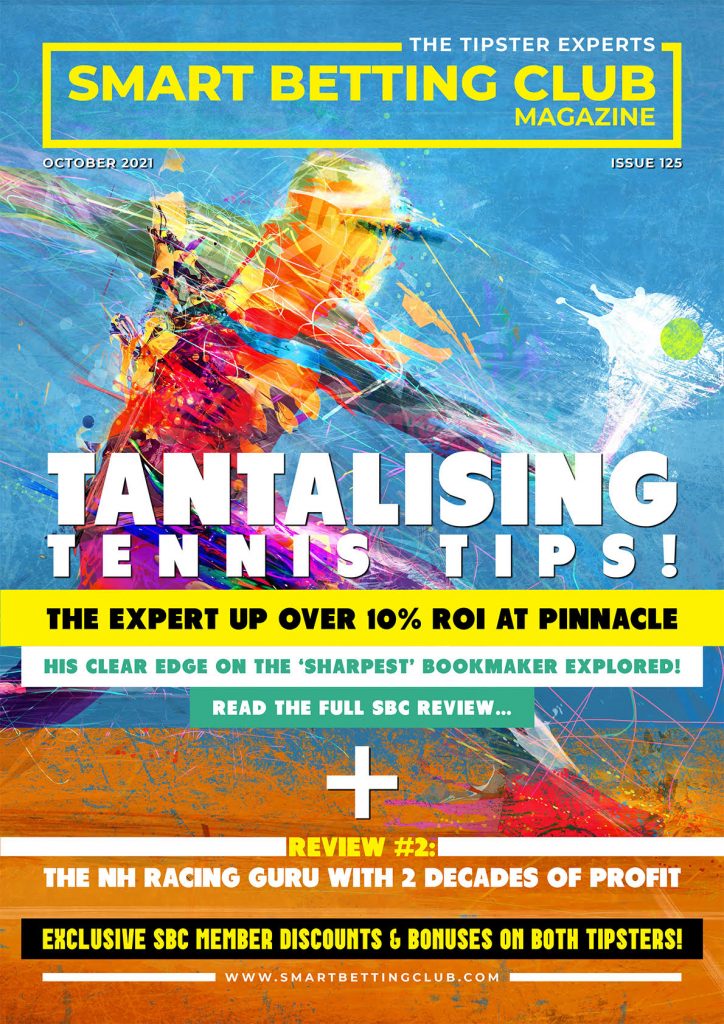 SBC 125 contains detailed reviews on two very profitable, yet very different tipsters as follows:
Review 1: Explores the Tennis Tipster, Aidan and his long-term edge beating that sharpest of bookmakers – Pinnacle Sports. His record to date stands at 12.7% ROI from 1092 bets and in this detailed review we perform a full investigation into his service, performance to date and our recommendations on how to follow.
Review 2: Another brand new review delving into the racing tipster service in operation since 1999 with a long-term ROI of over 25%
Run by bonafide racing expert, Andrew Lowrie, we analyse all aspects of the profits made, the merits of his approach and just whom his service suits.
Exclusive SBC Member Deals
As well as full access to the reviews inside SBC 125, as an SBC member you can also enjoy exclusive priority deals on both tipsters.
For the tennis tipster, you can enjoy a 30% bonus on all purchases, whilst for the racing tipster you can save £300 on the cost of a 6 month membership.
In both cases – you can save MORE than the cost of joining the Smart Betting Club if also joining either tipster!
Get Instant Access….
Access to this latest SBC Magazine and our entire back catalogue (125 issues strong!) is available NOW with a Smart Betting Club membership.