>
As part of an extra special investigation into free tipsters, today we have released a unique report focusing on 8 profitable betting tipsters who currently share their tips online for free.
This one-off report features our interviews with each of the 8 tipsters, who they are, what they do, how you can follow them and just how much profit they have made over the years.
Sign-up now
 to gain instant access to this latest report
(and our entire back catalogue of tipster reviews, systems & betting guides)
or read on for more details…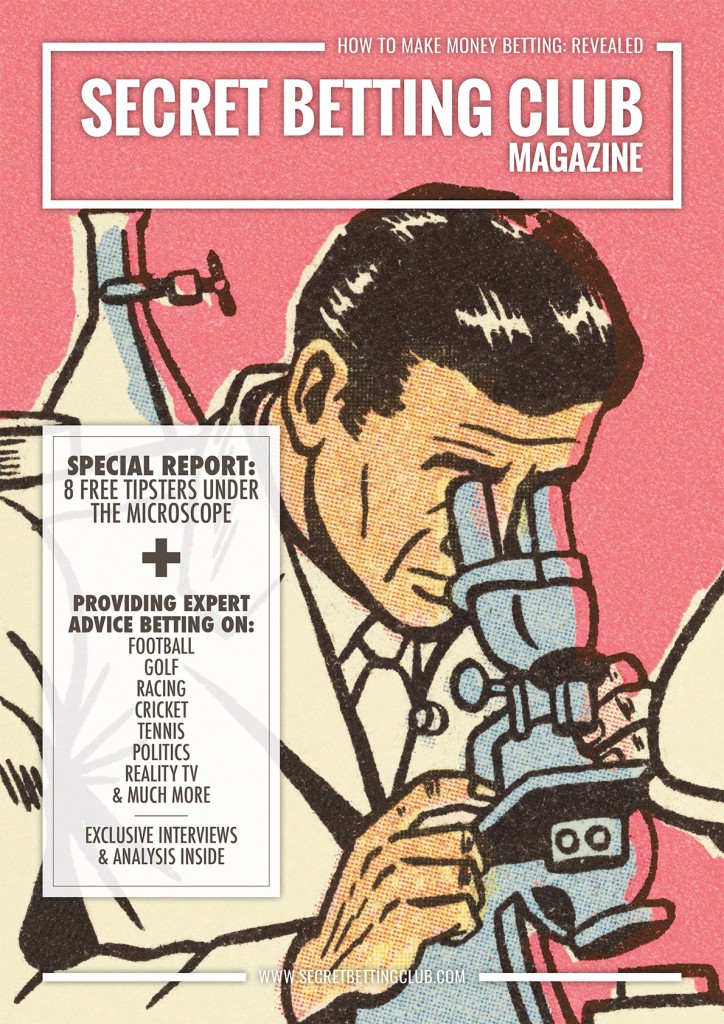 Inside This Special Report You Can Enjoy…
Interviews With 8 Free Tipsters Including:
• The 1-lay-a-day football expert with a profitable record dating back to 2012.
• The Irish racing guru up 25% ROI last flat season and with a very profitable Ante-Post portfolio to boot.
• The rugby expert up to the tune of 31.98 points so far in 2016.
Plus 5 other free tipsters with profitable records betting on Football, Golf, Racing, Cricket, Tennis, Politics, Reality TV & many more markets.
Revealing The Very Best Tipsters For You
This special report has been put together as part of our ongoing quest to find the very best betting tipsters – both those that charge and those that offer their advice for free.
Perhaps best of all – each of the 8 expert tipsters featured within this report are as yet not widely known by the vast majority of punters so it's a great opportunity to get in ahead of the crowd and start to benefit from their advice. They are part of a new breed of professional, practical and most of all profitable tipsters that punters are following these days.
So if you are interested in finding out more about these 8 free tipsters, make sure you check out this special report available now to all SBC members. Sign-up now for instant Smart Betting Club access.