In this week's Smart Betting Club Podcast I am joined by professional horse racing punter and the brains behind the 'Learn Bet Win' racing service, Declan Meagher.
Declan's experience of professional punting spans 20 years and I had the pleasure of tapping into his wealth of knowledge to talk about how he beats both the bookmakers and the exchanges to make betting pay.
You can listen to Episode 47 now via Apple / Spotify / Google and all other major podcast directories (search Smart Betting Club)
We discuss:
Declan's grounding in horseracing and betting & how his skills have developed
How Declan finds value for himself on Betfair and for his customers with bookmakers
How sophisticated modelling and sectional timing can aid racing analysis and finding value bets
The practicalities of getting bets down, staking strategies, responsible tipping practices & working efficiently
Premium Charges & how ROI is not as important as profit!
​Learn Bet Win's excellent performance (with a 16.9% ROI from over 5,000 bets!)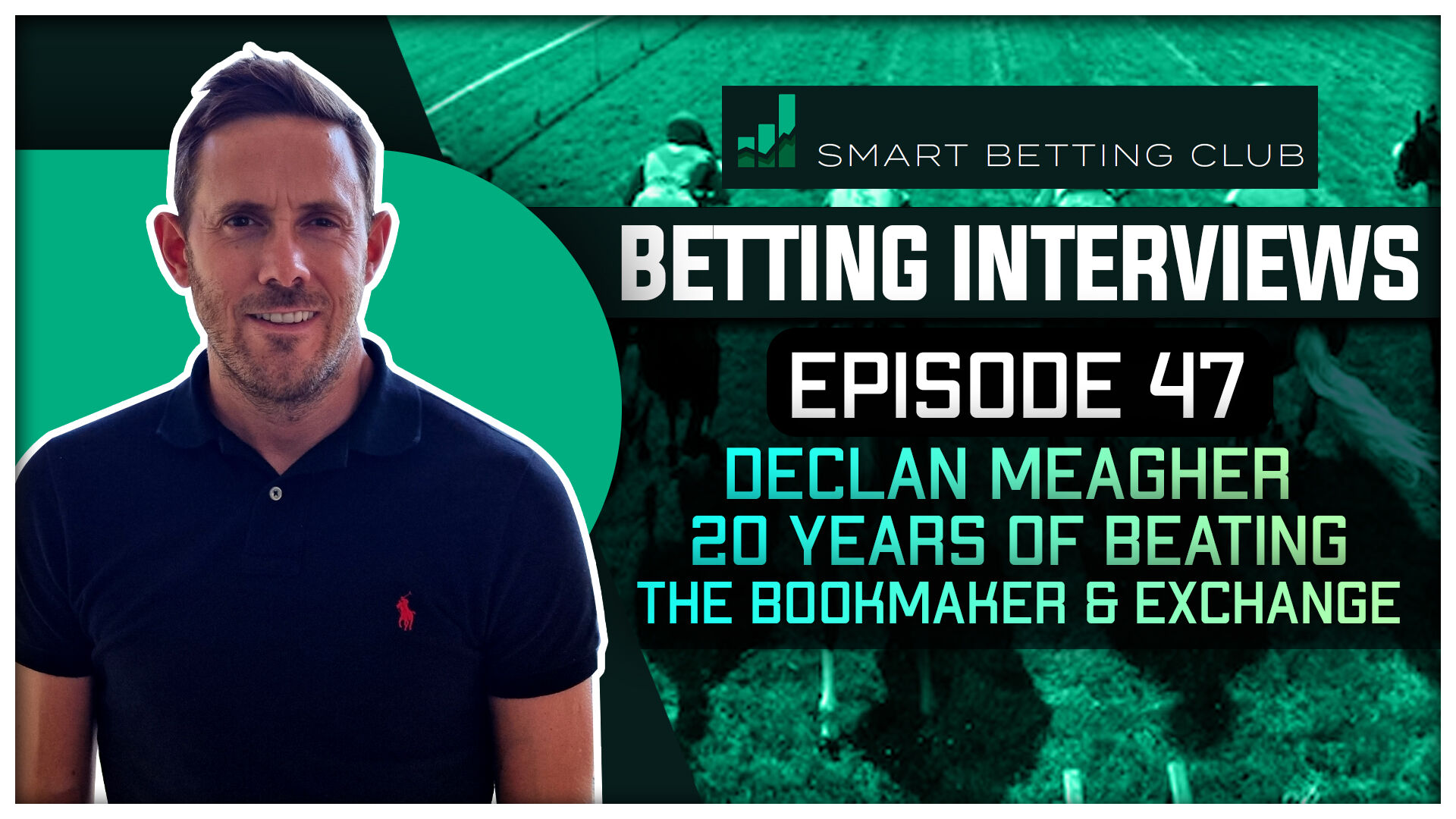 If you would like to learn more, Learn Bet Win is profiled in the latest SBC Magazine, Issue 132, where we provide a more detailed analysis of Declan's edge and how to follow his advice to maximise profits.
Learn Bet Win is a service we have proofed, reviewed and tracked for several years and you can explore all aspects of the service and who it is suitable for with access to the Smart Betting Club members service.