Discover the best up-and-coming places to bet with the 2018 ' Betting Exchange, Bookmaker & Bet Broker Guide ' – available now to all SBC members
Tackling 6 of the best firms my team and I have used and examined – the guide avoids all the usual bookies you already know about and focuses on the lesser-known places that the professionals use.
Alongside the detailed analysis and recommendations, you can also read exclusive interviewswith all 6 firms on what they offer.
They might not be household names or bombard you with adverts every time you watch sport on TV, but what they do offer you is the chance to get better value odds on your bets.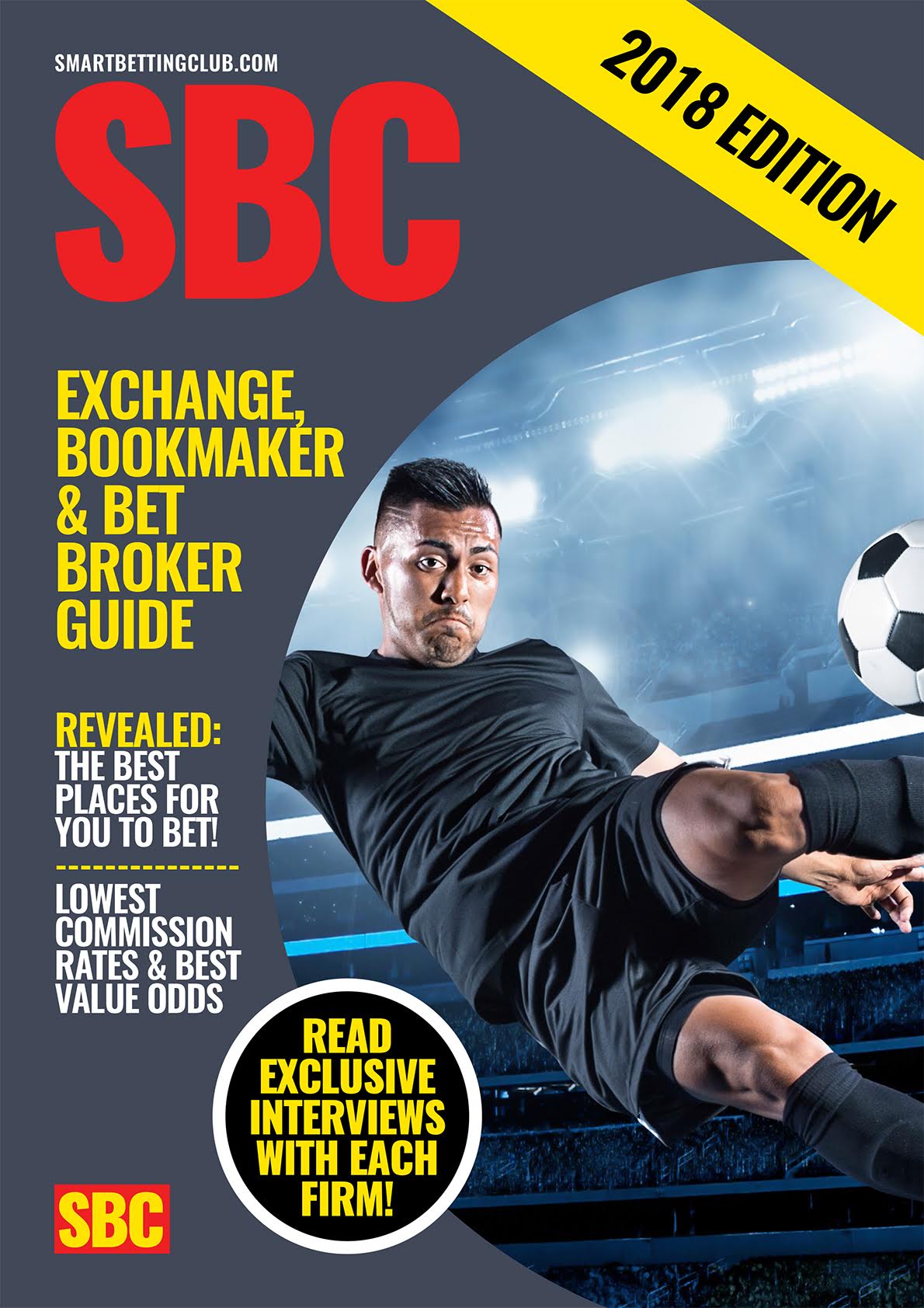 All 6 firms also welcome winners as they make their profit either based on betting turnover or the commission they charge you on each bet. So whether you win (or lose) they will never ban you from their service – unlike so many of the 'major firms'.
Offering solutions for punters on all sports including but not limited to Horse Racing, Football, Golf, Tennis and all major US Sports like NBA or NFL, this guide will help show you the best firms to bet with to make long-term sustainable profits.
You can access your copy of the 2018 Betting Exchange, Bookmaker & Bet Broker Guide with a Smart Betting Club membership.
2018 Special Deal: Save £45 on SBC Membership
Best of all, you can also now save £45 on the usual cost of a Smart Betting Club membership as part of a special 2018 discount we have on site.
This is because I have slashed the price of joining to ensure as many of you as possible have access to SBC's expert reports, magazines and guides.
I know that SBC can make a difference to your punting – so why not sign-up right away
(There is a 90-day money back guarantee available after all!)
All Smart Betting Club membership options (Silver, Gold and Platinum) offer access to the Betting Exchange, Bookmaker & Bet Broker Guide. Simply choose the membership option that suits you best (view the membership comparison table here) and once signed-up, you will be able to instantly download the guide.
If you have any questions on the guide or Smart Betting Club membership, you can contact me directly via pete@smartbettingclub.com
Best Regards,
Peter Ling
Smart Betting Club Editor