In the latest SBC Podcast I am joined by golf betting and data expert Stanley, the co-founder of a service that we have tracked for some time, Tour-Tips.com.
Many sports are now utilising data to measure performance and this has inevitably become a key feature of betting analysis too.
Stanley and his team were at the forefront of using statistics to bet on golf, with their cutting-edge site being established over 20 years ago. Since inception, Tour-Tips have innovated to find new metrics to assess golfers, with their databases covering 14 tours from across the world.
Their methodology is working. Tour-Tips' tips, which are provided for free each week, have yielded over £64,000 profit for those staking at £20 per point and an SBC report from 2021 highlighted an exceptional record on the PGA Tour, alongside a remarkably consistent overall performance.
We talk about this methodology, the golf betting landscape and so much more in a chat that I am sure has something for everyone!
You can listen to Episode 56 now via  Apple / Spotify / Google / YouTube and all other major podcast directories (search Smart Betting Club)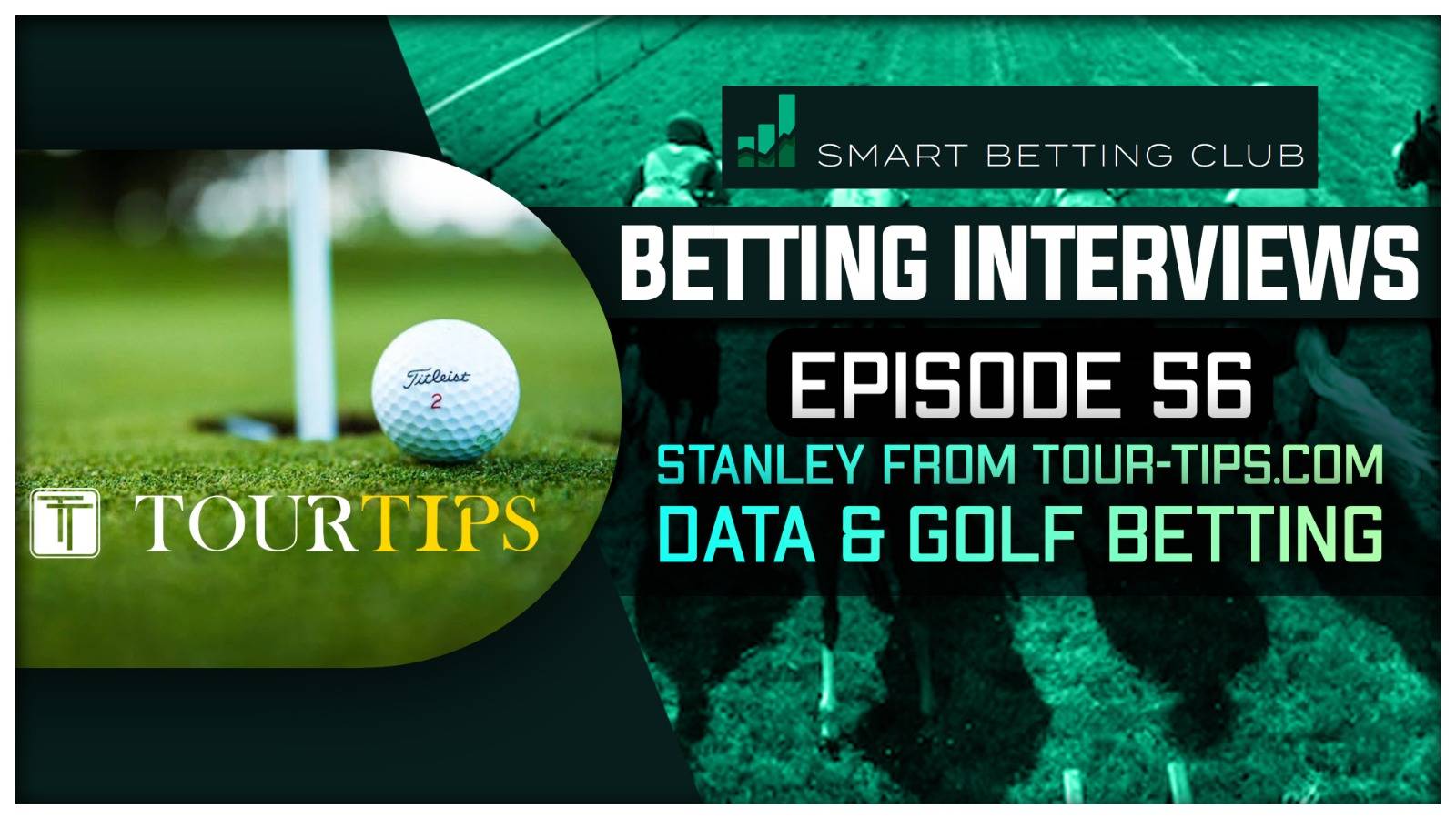 An in-depth chat with a golf data expert
In this episode, Stanley and I discuss:
Tour-Tips.com, why the site was built and how their resources provide an edge

Stanley's mysterious partners!

The metrics that are underestimated (and overestimated) in the golf betting markets

Why data for prediction (& betting) is different from data for retrospective analysis of performance

Providing analysis and data for fourteen tours

Weather, tee times and other variables that need consideration before placing golf bets

The relative strength of different tours

Stanley's preferences for betting on different tours

LIV Golf and how it differs from 'traditional' circuits such as the PGA & DPWT

Working with external data companies and bookmakers

The future of golf betting and how data & technology may well change markets

Tour-Tips.com's tipping record and why Stanley is careful to wait for liquidity before releasing selections
Stanley was an interesting and informative guest and whether you are a golf betting novice or a hardened pro, I am sure that you will learn something from this expert of the field.
Learn More
To learn more about Tour Tips, you can visit their website, which hosts their databases, analytics and free tips.
Options for registration are also available for you to view, with some enhanced features (including Betfair Odds Tracking and In-Play tools) available for paying subscribers.
SBC members can read a detailed report about Tour Tips' performance in SBC 126, which is available for download in the magazine back catalogue page. This service's excellent record and longevity make it an SBC favourite and we continue to track and report back on performance in our regular Tipster Profit Reports.
​