The first instalment of the SBC Podcast in 2023 is now available and it features a returning guest for the very first time in Quentin Franks.
Quentin joined me to talk about his life as a professional punter, why he is not retiring, his new and improved tipping service and some of the independent bookmakers he uses to get his bets on (and why more punters should check them out!)
You can listen to Episode 49 now via Apple / Spotify / Google / YouTube and all other major podcast directories (search Smart Betting Club)
Episode Contents:
How Quentin's popular tipping service complements his professional punting, his 15.77% ROI and maintaining an edge over nearly 10,000 bets
The issues every racing tipster should tackle as per odds movement and avoiding tipping to early in the market.
Self-analysis, improving methods and why Quentin feels he may have under performed!
Quentin's experience with specific independent bookmakers and why being limited by Oddschecker firms is not the end of the world for getting bets down
If you would like to learn more about Quentin's service and how you can sign up, our Quentin Franks Racing page has detailed information alongside a full betting history.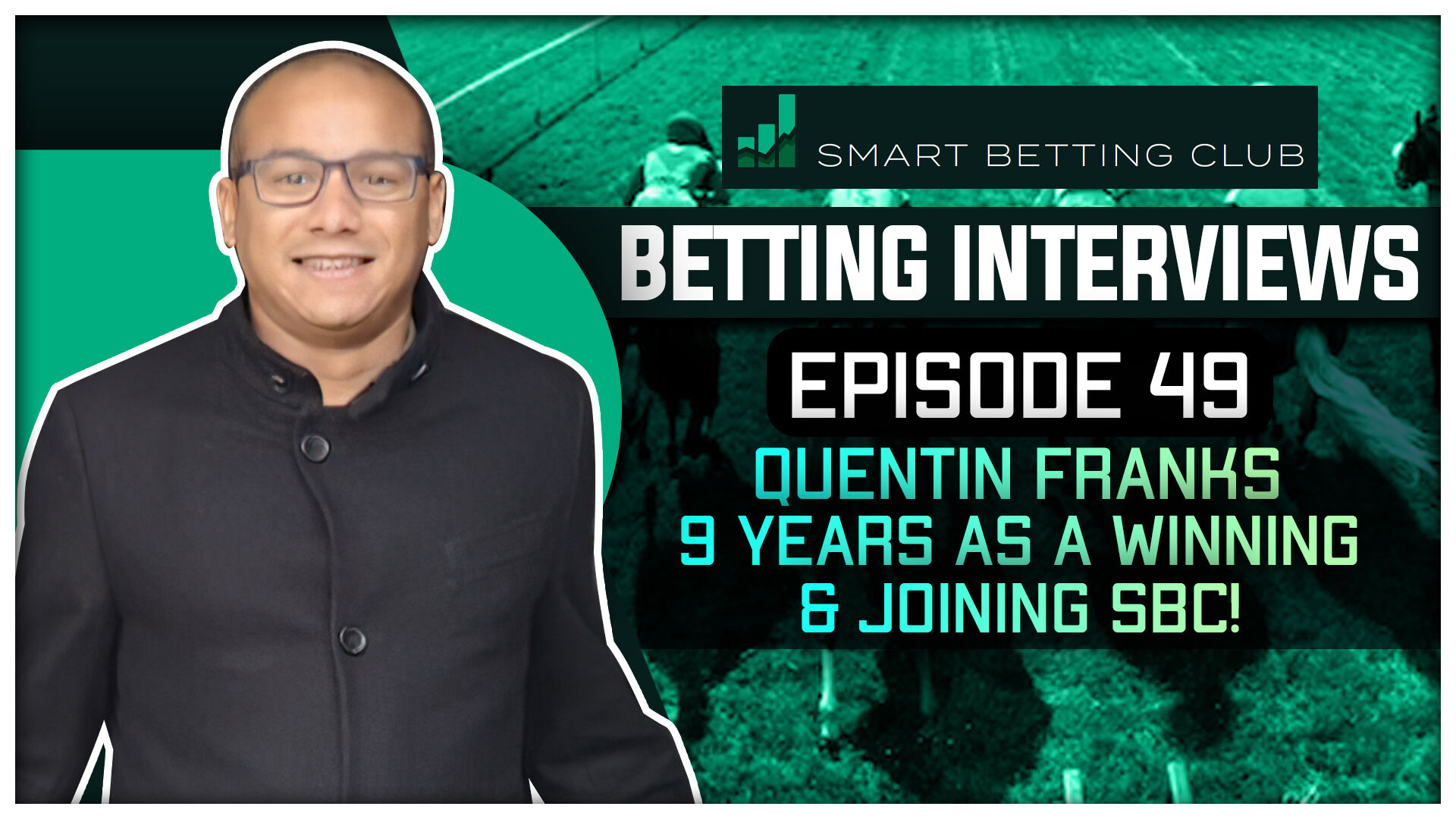 THE SBC PODCAST & PLANS FOR 2023
2022 was a great year for the SBC Podcast with a wide variety of guests from all walks of life – from pro punters to bookmakers and every one else inbetween.
More episodes are planned for 2023 and if you have any feedback or wish to request a guest for an interview on the Smart Betting Club Podcast, please send us a message on Twitter @SBCinfo or via email: pete@smartbettingclub.com