The Accountant 
Unique High Strike-Rate Horse Racing Laying Strategy

You can now secure your membership to the new SBC Premium Service from 'The Accountant' – based on the profitable place laying tips as proofed to all SBC members since August 2017.
Here are the key facts to be aware of:
Service provided racing place lay tips to be placed on betting exchanges;
All results calculated at Betfair SP and minus 5% commission as standard
Very high strike-rate: 78% of all lays have won historically;
First year of selections all proofed free to all SBC members
Fixed staking method has made £3,316 at 2.32% ROI

Alternative 3% staking method has grown a £1000 bank into £2150.
Ideal for those of you restricted by bookmakers or looking to diversify your betting;
Who is The Accountant and how can he help you profit from laying?

The Accountant is a Smart Betting Club exclusive tipster, providing high strike-rate place laying advice for UK horse racing.
Since August 2017, The Accountant has showcased a significant edge in the place laying market and all at Betfair SP (minus 5% commission).
Laying to lose a maximum of £100 on any given place lay, since the 29th August 2017, he has made a profit of £3,316 at 2.32% ROI.
For those of you who prefer his 3% bank staking plan, he has grown a £1000 bank into £2,150over the same period.
Extremely simply to follow and taking little more than a few minutes each day Monday to Friday to place the lays, it's an ideal service to add to your portfolio for those of you who use betting exchanges such as Smarkets, Matchbook, Betdaq and Betfair.
Following the success enjoyed over the past year when The Accountant shared all of his tips for free with SBC members, he has now begun his private-members service, which you can now join using the links below.
Secure Your Membership Now!

The Accountant ceased the free supply of his place laying tips to all SBC members on Friday the 31st August.
To follow his daily place lay tips, you now require a paid subscription to his Premium Service as below.
The cost to join is £45 + VAT per month.
Who Is The Accountant & How Can You Follow Him?

The Accountant has a long background in the accountancy world having worked for some of the biggest accountancy firms in the world for several years.
This includes stints working in the Middle East, where he was responsible for large teams of staff and managing tens of millions pounds for clients.
His accountancy acumen was a natural fit for the betting world and not long after Betfair began, he started trading on the exchanges and honing his skills to make money initially in the Tennis markets.
Growing weary of Tennis trading, he moved onto Horse Racing before settling on his current place laying strategy, where he saw the greatest value and edge was there to be had. Given that he has been trading for over 20 years, he is widely experienced and know exactly what to look forward in order to make a significant profit in the place laying markets.
Having proofed all of his advice FREE between August 2017 and August 2018, you can now follow his advice by securing a space in his new 'The Accountant' Premium Service.
As a member, you will receive daily emails featuring his suggested horses to lay in the horse racing place market. These are sent on each morning between Monday and Friday direct to your email account.
You can then easily and quickly place these either at Betfair SP (how we settle all results) or by placing them in the live racing markets.
The Accountants Live Results (As Proofed to All SBC Members)

The Accountant began proofing his place lay tips on the 29th of August 2017, since when he has advised 1196 lays and made significant profits for those SBC members following him in each day.
There are 3 different staking methods through which you can follow his advice with the headline figures as follows:

Both The Accountant and I recommend Method 1 as the safest, strongest way to build your profits.
Below you can find a description of each approach and the profits made, with all calculations at Betfair SP minus 5% commission on all successful lays.
Method 1: Risk 3% of your bank on each lay
Results thus far: £1000 bank grown into £2,150. ROI of 1.24%
The easiest method is to simply risk 3% of your starting daily betting bank on each lay.
For example, if your bank is £1000, you would lay to lose 3%, which is £30 on each lay. If the following day, your bank had grown to £1100, you would risk 3% of that (£33) on each lay.
The theory behind this method is that as your bank grows, so too does the amount you will lay. Any losses are also capped at 3% of your bank.
You do not need to start with a £1000 bank and can choose an amount higher or lower that suits your betting and staking preferences.
Click here to view a breakdown of all The Accountant's results long-term.
Method 2: Fixed Loss*

Results thus far: £3,316 profit. ROI of 2.32%
This method caps your loss at £100* regardless of the price of any given lay. So if laying a horse at 10/1 you will risk a £10 lay. This is because your max loss should the lay be unsuccessful is £100 (£10 x 10/1).
You can easily follow this staking approach when laying at Betfair SP. Simply set your max odds to 15.0 and your liability to £100 (or the stakes you prefer)
If using this method, we would recommend a bank of 60 X your initial stake, so if risking £100 on each lay, you would need a £6000 bank.
*£100 is used as an example stake for results purposes, although you can stake any amount you are comfortable with.

Method 3: Variable Loss*

Results thus far: £6,098 profit. ROI of 0.70%
This method is by far the riskiest as your losses are not capped and so will vary up to the 15.0 max price requirement.
For example, if laying at £100, when a lay is successful you will win £100 minus commission, yet when it loses you will lose £100 X the odds.
If using this method, we would recommend a bank of 150 X your initial stake, so if risking £100 on each lay, you would need a £15,000 bank.
*£100 is used as an example stake for results purposes, although you can stake any amount you are comfortable with.
His Skilled Place Laying Method

To find out more about exactly how he generates his selections, I asked The Accountant to tell me more on his profitable methods. Here is what he revealed:
"Every weekday Morning, I run through each days races and give a rating from 1-10 (1 being the worst) to each horse scheduled to run.
Those horses I give a rating of 1 or 2, I then analyse further and profile them across several variables including but not limited to days since last run; number of runners in the field and the strength of other runners in the race. I am essentially looking for poorly rated horses that are out of form and are running in big fields with decent opposition.
I find there is value opposing my selections to win their race but the greatest value comes from laying them not to place.
A place lay is where we back a horses not to finish in the traditional 'place money' so this is usually the first 2, 3 or 4 horses, depending on the number of runners and type of race.
Basically its the opposite of an each-way bet, whereby you might get a payout if your bet finishes anywhere in the top 2, 3 or 4. Instead, we want them to finish outside of these each-way places.
Over the course of the 13 months I have been proofing on the SBC Forum and via email to SBC members, I have put up over 1150 place lays and made a hefty profit to showcase the edge my method has.
I would therefore invite those keen to continue following this proven method to sign-up for my new SBC Premium Service"
How and When Tips Are Supplied

Every morning, between Monday to Friday, The Accountant sends on all his place lays for that day in one concise email.
They are listed in race order and the only instructions are to not lay at over odds of 15.0.
Below you can see an example email from the 17th August:

On this day, all 4 place lays finished 'unplaced', although the selection 'Lots ov' did not qualify as its Betfair SP place lay price was over the 15.0 max price stipulation.
Secure Your Membership Now!

The Accountant ceased the free supply of his place laying tips to all SBC members on Friday the 31st August.
If you wish to follow him in and receive his advice via email, you now require a paid subscription.
The cost to join is £45 + VAT per month.
*Please note the VAT amount is only applicable if purchasing from an EU country. The VAT amount charged will vary depending on the VAT rate of the country you are based in. For the UK this is 20% and Ireland 23%.
Best Regards,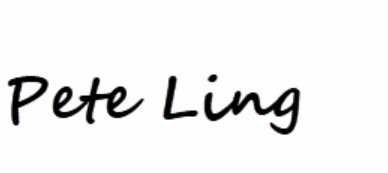 Pete Ling
Founder, Smart Betting Club