Save Up To £45 On The Cost Of A Yearly Smart Betting Club Membership
For a limited time only, you can now save up to £45 on the usual cost of a Yearly Smart Betting Club Membership.
Choose your specially discounted membership from the options below!
"Sign-up for instant access to the Smart Betting Club today and let my team and I help navigate you through the world of profitable betting!"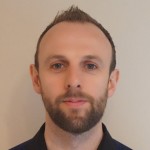 Pete Ling
Smart Betting Club Editor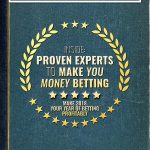 The  Best Tipster Guide
Discover 14 of the very finest betting experts to follow with our latest 'Best Tipster Guide'.  Available to all Platinum Subscribers – its our best value membership yet!
Available Now WIth A Platinum 'Pro Punter' Membership
JOIN NOW
GOT A QUESTION?
Which membership package do you recommend?
All of them! But seriously it depends upon your requirements, although both our Gold and Platinum membership options have proven to be very popular. Our Platinum subscription also offers exclusive access to our exceptional Best Tipster Guide and the How I Make Money Betting series of interviews.
What do I get with a Platinum membership?
The full details can be found above in our comparative tables but briefly, Platinum membership grants you our full 'Pro Punter' package, which includes the Best Tipster Guide, How I Make Money Betting Interviews, Enhanced Tipster Savings, SBC Magazines, Tipster Profit Reports & the Bet Diary Pro. Not only this but can access our full back catalogue and the Pro Betting Fundamental Reports. PHEW! We should also mention you can also enjoy our full 90-day money back guarantee when signing up.
What do I get with a Gold membership?
You get exactly the same package as Platinum with the key exception of the Best Tipster Guide, How I Make Money Betting interviews & the Enhanced Tipster Savings deals. These are not available to Gold members.
What do I get with a Silver membership?
A Silver membership is our most basic paid-for membership offering and grants you access to each of our SBC Magazines & Tipster Profit Reports plus the members only forum. Silver members do not get access to the Best Tipster Guide, How I Make Money Betting Interviews, US Sports Tipster Reports, Bet Diary Pro, Back Catalogue or Tipster Savings. There is no money back guarantee for Silver members
How quickly can I get started with my membership?
As soon as you sign-up you will receive a welcome email including your SBC members login details, enabling you to get started instantly.
How does the money back guarantee work?
If you sign-up for a Gold or Platinum membership and for any reason don't like the service we offer, you can request a full refund within the first 90 days of your membership. This is our guarantee to you – whatever the reason. We offer this guarantee in full confidence that once you do sign-up as a Smart Betting Club member, you will enjoy the many benefits our service can bring to you.
Do you offer a monthly subscription option?
No, we only offer year-long membership options for the Smart Betting Club. We firmly believe that given a full 12 months we can have a dramatic impact on your betting so ask you give us at least that long to prove that to you!
What Are The Free Tips Available To Subscribers?
Although we are primarily a Tipster Review service, we have recently expanded what we offer and now provide free tips to all Silver, Gold & Platinum subscribers. These are available via access to our members only betting forum where you can find a good range of tipsters who post their bets for free for you to follow. You can also follow sign-up to receive tips via email from some of the very best tipsters as an SBC member.
What does access to the SBC Forum provide?
A Silver, Gold or Platinum subscription allows access to our members only forum where you can find a number of tipsters who post up their own tips free of charge. Many of these tipsters have excellent long-term records so as you can imagine, the forum is very popular indeed.
WHAT THEY SAY ABOUT US
"SBC is an essential tool for any punter aspiring to make a long term profit from the game, with their honesty and transparency a breath of fresh air into an often tricky industry"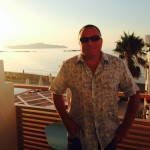 Stephen Harris
Betting Expert Racing Editor
"Quite simply I have made £1,000s profit that I would not have made without SBC and that is in just a few months! Joining SBC has provided the best return of my sports betting so far"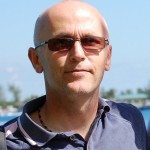 Jeff
Smart Betting Club Member
"Anyone that's serious about making money through gambling over a concerted period of time should start with SBC, beginner or pro alike. It could be one of the best investments you make in your life."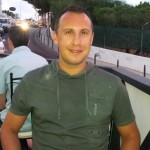 Anthony
Smart Betting Club Member
"I wouldn't dream of following a tipster service unless they were reviewed and approved by the Smart Betting Club. A real must-have to separate the tipping wheat from the chaff"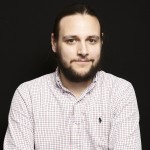 Simon Hopper
Easyodds.com Editor