I Am Up £35,210 In 23 Months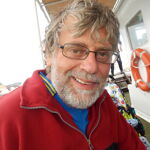 Name: Clive Jones
SBC Member
I decided in 2014 that I wanted to have a go at second income level Sports Investment (I have always refused to call it betting) with £5k I had built up from a starting pot of just £100 following sporting life's free tipsters over the previous three years. Once I mentally committed to doing so and knowing that I was risking my three years hard graft on the next step, in March 2015, my very first act was to join SBC. You are showing as the first ever expenditure on my daily records sheet!
Having initially read about you and followed up my interest looking for independent reviews I found nothing at all that ever questioned your integrity. Trust is critical to me and I had found someone that I could trust. You have to remember I didn't even know if my aims could be met at this point. I knew of no-one earning money regularly this way and needed all the help I could get. And here it was, staring at me from my screen at about a tenth of what I had expected to have to pay.
Whilst things have moved on fantastically since Day One, SBC was undoubtedly the biggest single factor in setting me up for success at the outset. You gave me the confidence to get through a horrendous start where I lost £3776 of my opening £5k in the first 82 days. Without you, I would have lost my bottle completely.
Following a fantastic start to 2017 (awaiting some corrections!) so far I am up £35,210 in 23 months. Thanks guys!!!