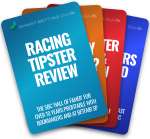 Free SBC Membership
Sign-up now & enjoy 4 free expert betting reports
Free Pro Gambler Emails
Want To Know How SBC Can Help Your Betting?

Then sign-up now to receive exclusive emails from the SBC team of professional gamblers. Includes access to 4 FREE expert reports featuring:
> Exclusive SBC reviews of FREE and paid profitable tipsters

> Revealing interviews with pro punters on how they make their betting pay

> Real-life reports on the betting profits we have made with tipsters
> PLUS regular news and updates to keep you 1 step ahead of the bookies.


Enter your email address below and start your profitable betting quest...


Free
Membership
2 X Free SBC Magazines
Free Tipster Report
Free Real-Life Profits Report
Join Now
SBC
Membership
All Tipster Profit Reports
All SBC Magazines
Free Tipster Access
Bet Diary Pro Access
Betting Exchange Tipsters
Bookmaker Restrictions Help
Back Catalogue Access
Tipster Savings
Money Back Guarantee
Broker & Exchange Guide
SBC Forum Access
Join Now
What is the Smart Betting Club?
The Smart Betting Club is an independent and honest reviewer and assessor of tipster services, systems and strategies.
We have analysed hundreds and proofed thousands of tipster services – with the very best tipsters listed in our Hall of Fame and featured in our Betting Magazines.
We constantly track and monitor these very best tipsters and feedback to our members on their ongoing progress with tipster league tables, ratings, charts and analysis in our 'Tipster Profit Reports'.
Beyond just tipsters, the Smart Betting Club's remit has expanded to cover anything and everything that matters to keen gamblers – be it by tackling issues such as account restrictions, reviewing bookmakers or simply by being a trusted source for genuinely unbiased 'punter-friendly' information.
Because we are funded by our members, this ensures we are fully on the side of the punter and can speak the truth about the betting industry. We are proud to be different and fiercely protective of the people we represent – you the punter.
Our goal is to help you and your betting, whether helping you win for the first time ever or to build on existing success. So why not try out our service, take advantage of our 90-day money back guarantee and see how we can help you and your betting!
About Pete Ling
Founder - Smart Betting Club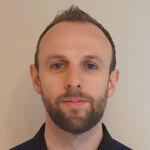 Pete is both Editor and Owner of the Smart Betting Club with a passion and drive for helping people make money from their betting. He oversees all aspects of the service including the editing and compilation of every SBC Magazine & Tipster Profit Report.
A vastly experienced gambler, well known in the betting and tipping world, Pete is a fierce defender of punters rights and constantly on the hunt for anything that can help Smart Betting Club members make more money betting. He likes nothing more than seeing punters taking on the bookies and winning!
Pete has recently been interviewed and featured on BBC Radio 5 Live, BBC News, Business of Betting Podcast, Gambling Insider, Betting Expert & Racing FM about his work at the Smart Betting Club.
How We Can Help Your Betting!
All About YOUR Betting
As the only 100% independent betting review service – we are firmly on your side and dedicated to helping you betting (and not the bookmaker!)
Expert Reports On The Best Tipsters
Quickly identify the best tipsters, track their latest results and uncover the best up-and-coming experts with our Tipster Profit Reports & SBC Magazines
16 Years Experience
You can benefit from our 16 year experience of what it takes to successfully use tipsters.
Mega Savings & Trials
As an SBC member, you can exclusively enjoy significant savings and free trials with many top tipsters. Often saving more than the cost of joining us!
Practical Betting Help
Follow SBC's real-life professional punters and discover the tipsters they follow and the secrets behind their success!
Free Tipsters To Follow
Follow several genuinely profitable and ready-to-follow tipsters free of charge as part of your membership.