The very latest SBC Podcast has just been published featuring my chat with top racing expert and tipster, Quentin Franks.
Working 15 hour days and up at the crack of drawn each day, Quentin was good enough to share about what goes on behind the scenes as a pro punter and the reality of betting for a living – something he has been doing for the past 10 years.
As well as some of the things he looks for in a value bet and the tools he used to study horses, Quentin also discussed some of the smaller, independent bookmakers he often uses to get bets on and why more punters need to consider them.
He also outlines just why these firms welcome his business alongside his thoughts on the racing scene in general and his fears for it in the long-term.
We also explore his long-running SBC Hall of Fame rated tipping service which is now in its 8th year, during which time it has generated a 15% long-term ROI from over 8000 bets.
You can listen to this episode now via Apple / Spotify / Google and all other major podcast directories (search Smart Betting Club)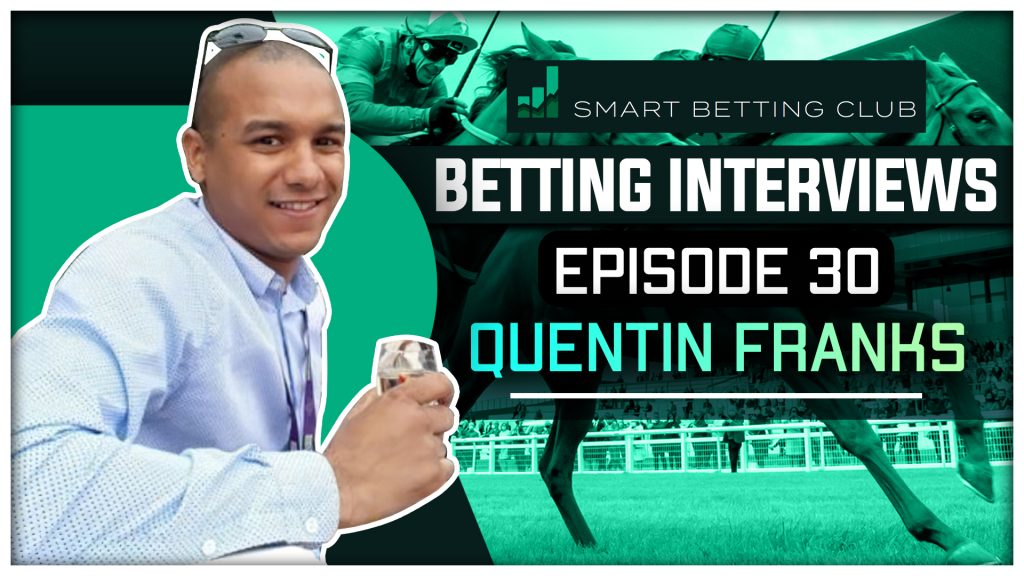 SBC MEMBER 15 DAY FREE TRIAL OF QUENTIN'S SERVICE
To coincide with the release of the podcast, Quentin has been good enough to setup a 15 day free trial of his service, which is offered via the Betting Gods platform.
This is exclusively available to SBC paid members only as part of the special trials and discounts we negotiate on their behalf.
Very often you can save more than the cost of SBC membership with these special deals, including others such as
Save 25% on the cost of your first 3 months with the Bookie Bashing service (worth £66.75)
Save 50 Euros on the cost of a month's subscription to Winner Odds
Trial the Northern Monkey Punter service free of charge for 2 weeks (exclusive SBC member only deal)
​Explore more of these tipster trials and discounts